Almost all of us want to represent the best version of ourselves – and it's no secret that our appearance is instrumental in achieving this. London's #NOFILTER clinic was started by Dr Sindhu Siddiqi as a means of providing the highest level of skill for people looking for aesthetic and anti-ageing treatments.
We recently caught up with the woman who's single-handedly changing the face – or faces – of the nation. Dr Sindhu tells us that she's thrilled that her passions for art, makeup and science have finally combined in the world of facial aesthetics. But it didn't come easily. "It took six years of medical school and six years of postgraduate training to get here," she explains. "I am dual qualified as a GP and as an aesthetic and cosmetic dermatologist. It takes true passion for your work, a good eye and a constant desire to keep learning to make a great aesthetic doctor. It's an ever-evolving field and you have to keep up."
Indeed patients of #NOFILTER clinic often comment on her fine hand and artistic eye that allows her to so skilfully improve on what's already there, whilst making sure all of the changes remain balanced with the face's natural features.
Cosmetic procedures have advanced to a level today where, if performed correctly, it should be almost impossible to detect that a patient has had the work done at all. "There's been a shift to a more natural look and subtle enhancements," Dr Sindhu says. "People want more preventative treatments and good skin care."
She goes on to explain that there really is no set age to start accessing treatment as the ageing process is drastically different for everyone. "It's all down to genetics, skin type, and strangely enough, weight," she says, "and regardless of age, I think less is more." Dr Sindhu's broad experience and eye for detail means she will never push patients towards costly or unsightly procedures. "I will only advocate for treatments I believe to be worthwhile," she says.

The most popular options at #NOFILTER clinic are under-eye and lip fillers, as well as skincare treatments like peels. And it's by no means a women-only zone. "I'm getting more and more male clients, "Dr Sindhu says, with treatment for dark circles, and jawline and chin enhancements being the most requested.

The young and very beautiful entrepreneur has no qualms admitting that she utilises many of the procedures herself. "The masseter Botox to slim the jawline made a big difference, not just for the shape of my face (made it less square) but also with teeth grinding… and I just love the Alumier MD glow peel!" she says.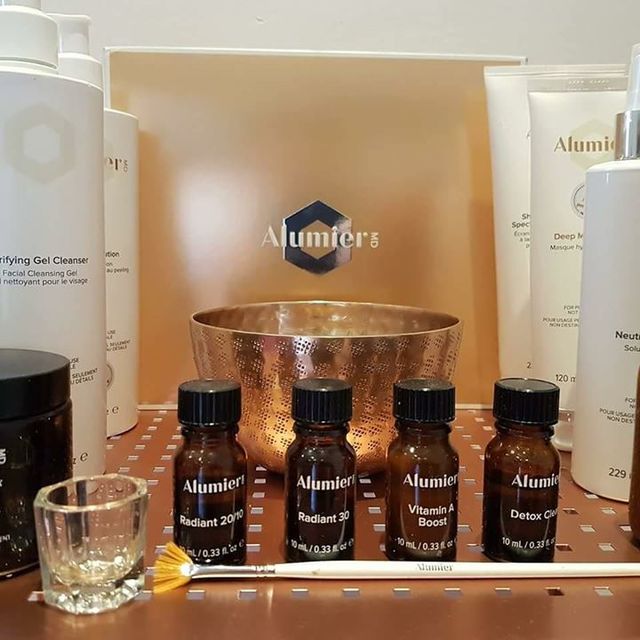 She goes on to explain what women can do for their skin from home: "Get a good skin care regime and products that are suited to your skin type. Double cleansing is essential if you wear makeup. Retinols and Vitamin C are skin lifesavers, as are alpha hydroxy acids (AHA), but the trick is to go low and slow in building up the strength and frequency. Sunscreen is essential and I recommend SPF 50 mineral based sunscreens for everybody."

"Any final advice for all the hardworking female entrepreneurs out there?" we inquired. "Have positive people around you and learn from your setbacks. Take them as a learning opportunity… and just don't give up!"
Written by Thea Carley