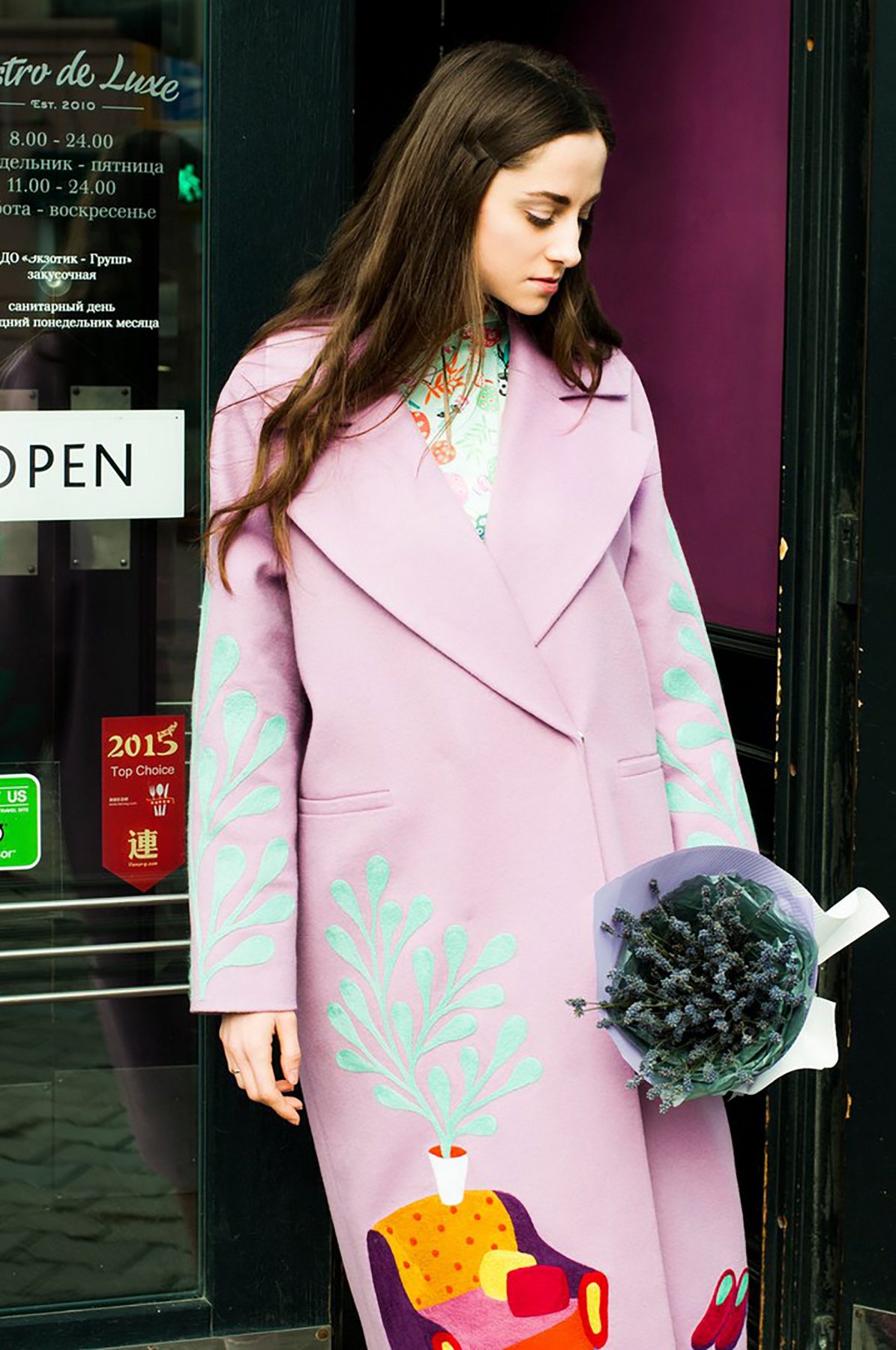 ZABELINA
Anna Zabelina is a young designer from Belarus.
Several times finalist and award winner from
various fashion competitions in Russia and Ukraine
the ZABELINA brand is one to watch out for!
Zabelina's work demonstrates freedom, ease and
self-irony. The designer pays attention to the form,
the combination of colors and textures, and draws
a lot of inspiration from nature in her use of prints
and embroidery.
Fun and a little crazy, ZABELINA's trademark coats
and T-shirts guarantee to get you noticed.