Fun, floaty and eternally youthful, boho styling trickles back onto the catwalks from season to season. We adore playful, summery pieces that work from beach to bar, and for the last few years, city-friendly sarongs, basket bags and bold, bright accessories have exemplified this aesthetic.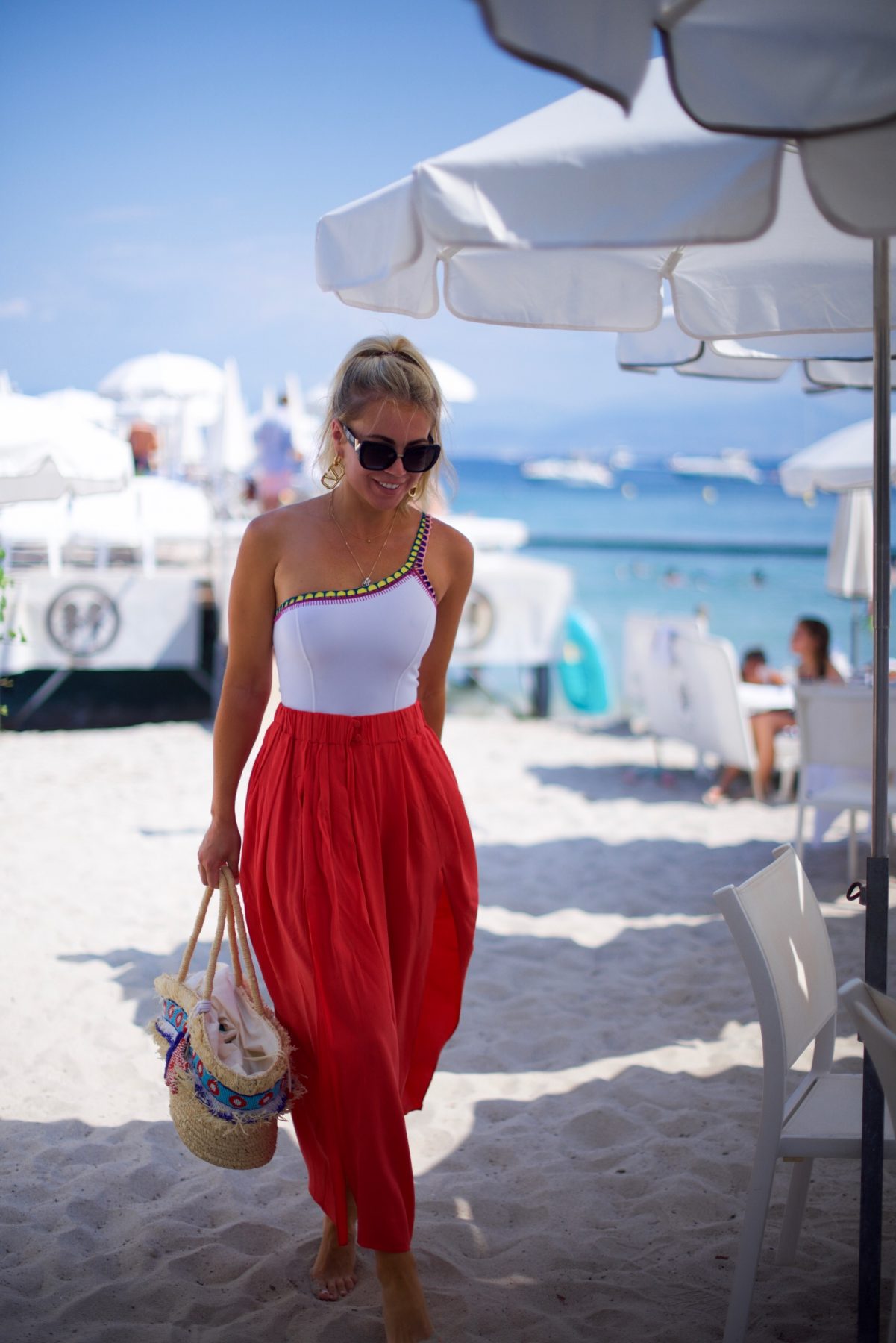 I'm wearing a beautiful Tahiti Bag here at Plage Joseph, Antibes.
Dreamed up by former travel writer and journalist Victoria Bakir, Madebywave, is one label bringing laid-back vibes to life. The brand started with a 2017 collection featuring a range of ethically sourced handwoven sarongs, handmade straw clutches and beach bags, complimented by a whimsically beaded charms.
Ensuring that her brand isn't pegged as purely holiday attire, Victoria has recently launched a collection of bespoke autumn/winter straw bags that work in colder climates as well as the countryside.
The perfect mix of fun and fancy, Madebywave beach bags are big enough to lug around your lunch, and beautiful enough to take with you anywhere. Each one is entirely unique and adorned with its own individual charm, from the brightly-hued papaya of the Mexico City Beach Bag, to the intricately beaded tennis ball and strawberry combo seen on the Wimbledon Bag. There really is one for every occasion!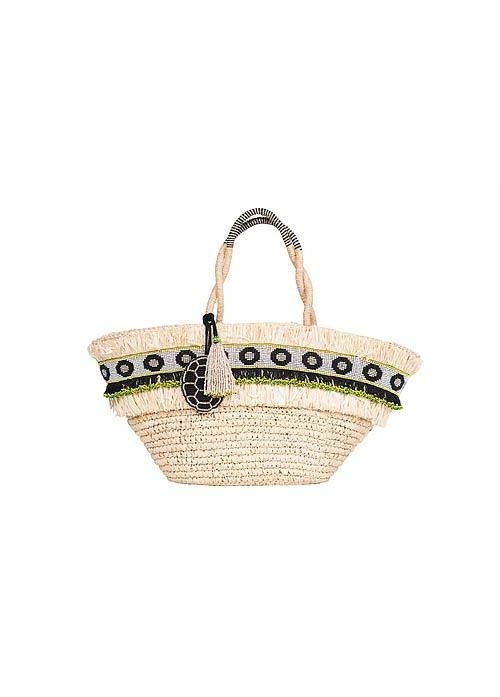 Another brand that looks beyond the beach by creating luxury from wicker is Manana Jewels.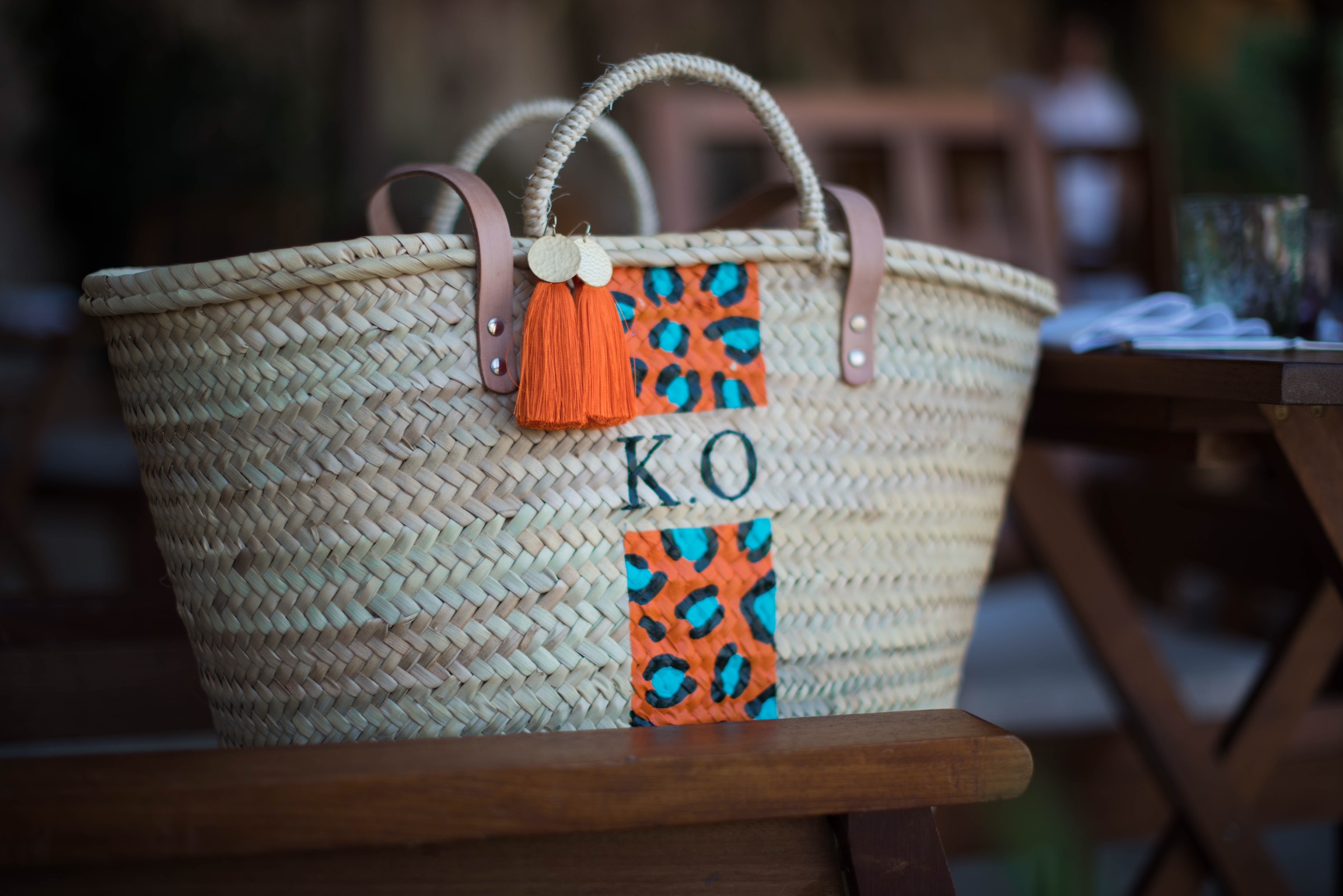 My very own Personalised Leo Basket
Their handwoven basket bags are customisable, giving punters the option to initial their own accessories. Available in a whole series of sizes, shapes and designs, each one is decorated with individual details like animal print, pom poms or the applique text of your choice. The totally unique and reasonably-priced bag collection spans from clutches to beach bags, shoppers to totes – while Manana Jewels' surf-inspired brightly beaded jewellery is crafted from recycled and all-natural materials.
Written by Thea Carley