Perforated with exotic costumes, fine fabrics and lavish headpieces, the 1962 release of Laurence of Arabia sparked a developing trend towards Middle Eastern influences that today has reached a peak. At the time, Vogue published a special edition featuring Arabian desert-themed advertising, while popular brands rushed to create products inspired by the Peter O'Toole blockbuster smash.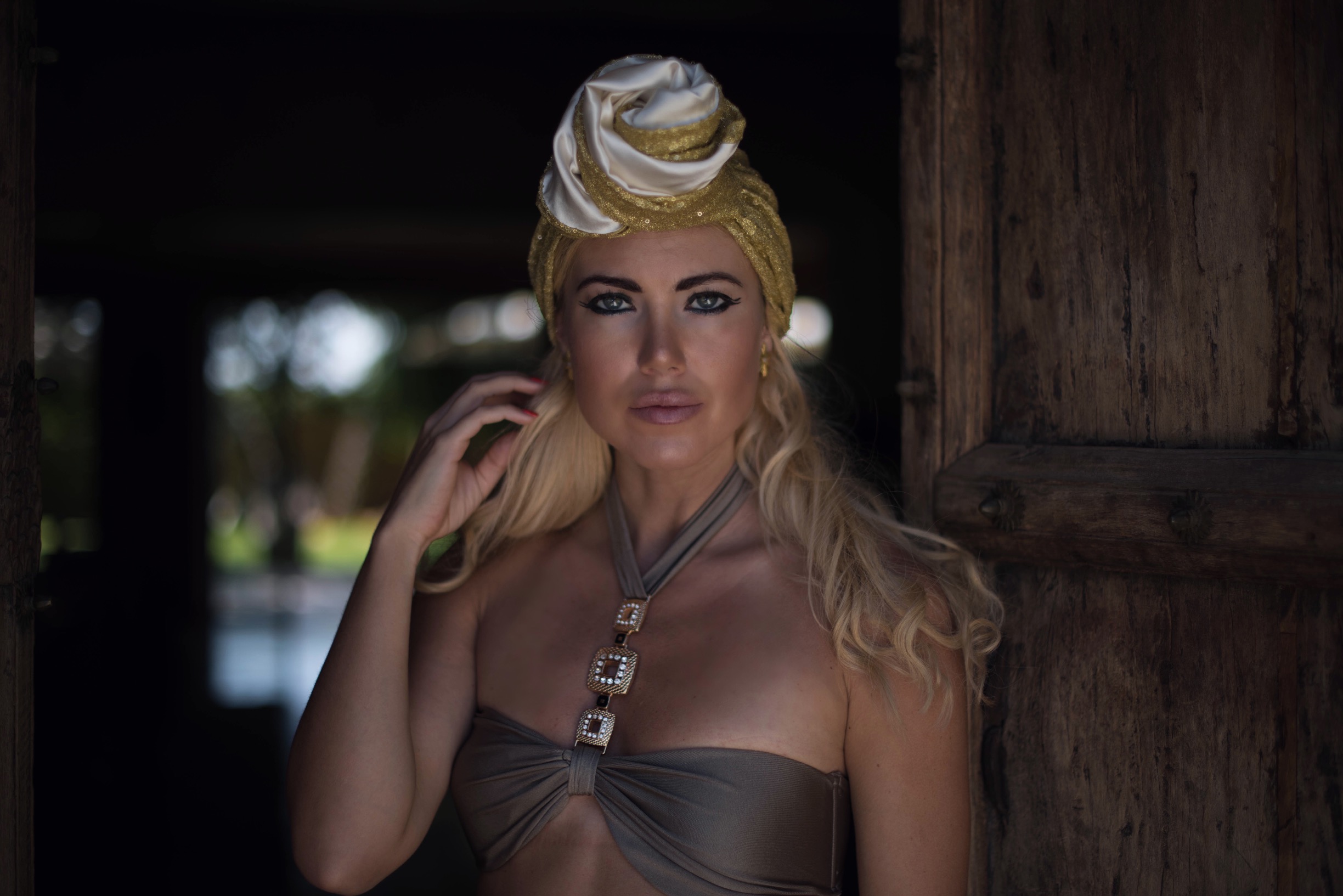 I'm wearing Elham&Issa earrings and a turban by Julia Clancey, from MatchesFashion.com
Today, Arab Fashion Week and Arabic edits of major fashion publications have taken on a distinct life of their own, with more modest, embellished styles trickling through to the Western wardrobe. Characterised by conservative hemlines, longer sleeve lengths and visibly higher necklines, the trend towards modesty is no longer confined to the Middle East. This season, less really is more.
Designers and shoppers alike have taken heed of this global shift, with brands like Gucci expanding their online stores to include the UAE.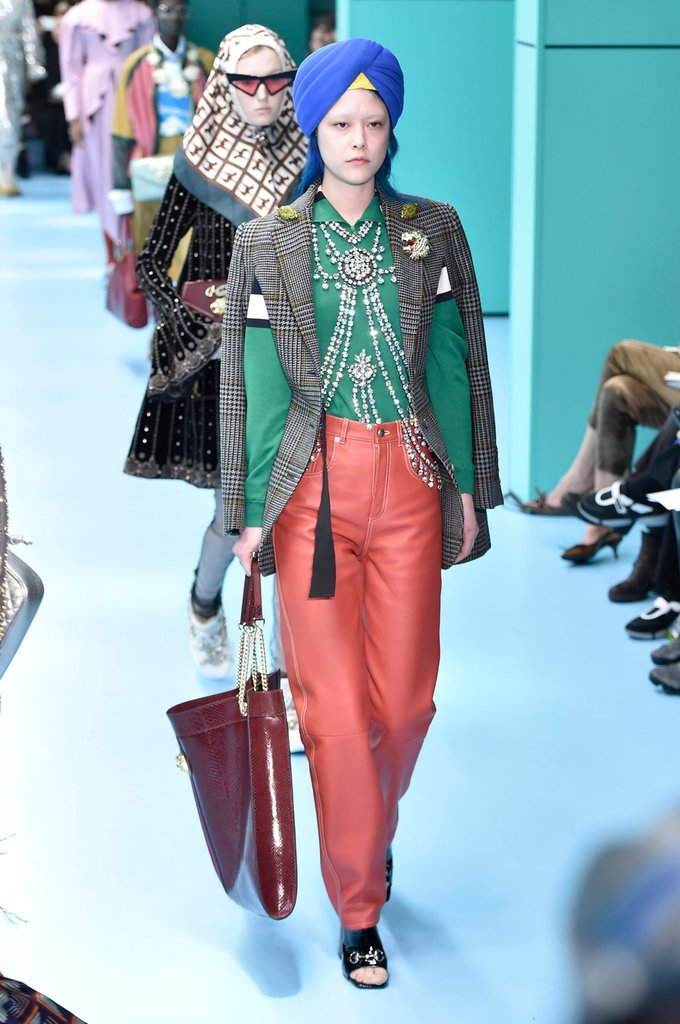 Gucci
Photo credit: VOGUE
Talking to Vogue Arabia about the AW17 season, British designer Amanda Wakeley said, "she is quite covered this season… playful and feminine, but with an element of cool."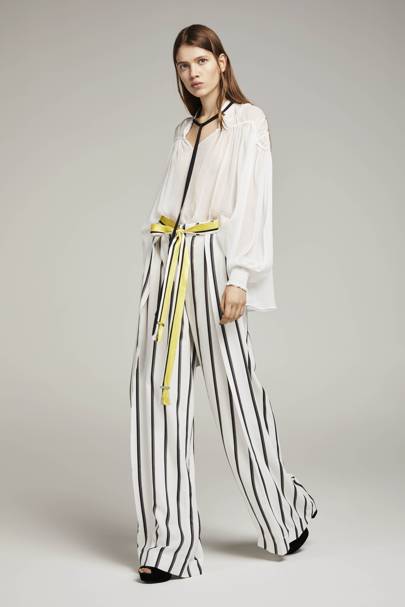 Amanda Wakeley 
Photo credit: VOGUE
And SS18 has followed suit. We're seeing floor-skimming hems, high necklines and covered arms. This in turn has forced designers to get creative with fabrication, often encompassing sheer elements and feather-light materials for the sake of femininity.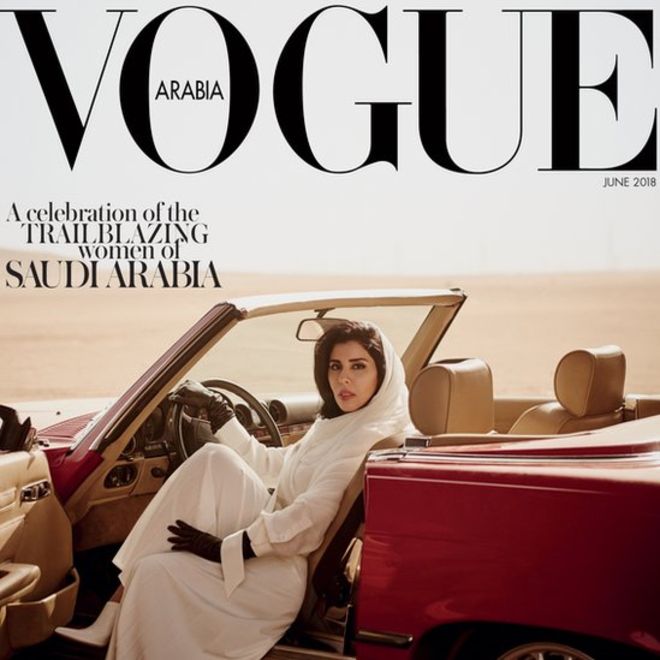 In our own Style'n'Snitch E-shop the eclectic designs of Ekaterina Kukhareva have recently landed. Already a firm favourite in UAE markets, her exquisite summer dresses and kaftans reflect this continuing trend. Meanwhile, powerhouses like Dolce & Gabbana now offer up a seasonal hijab and abaya collection.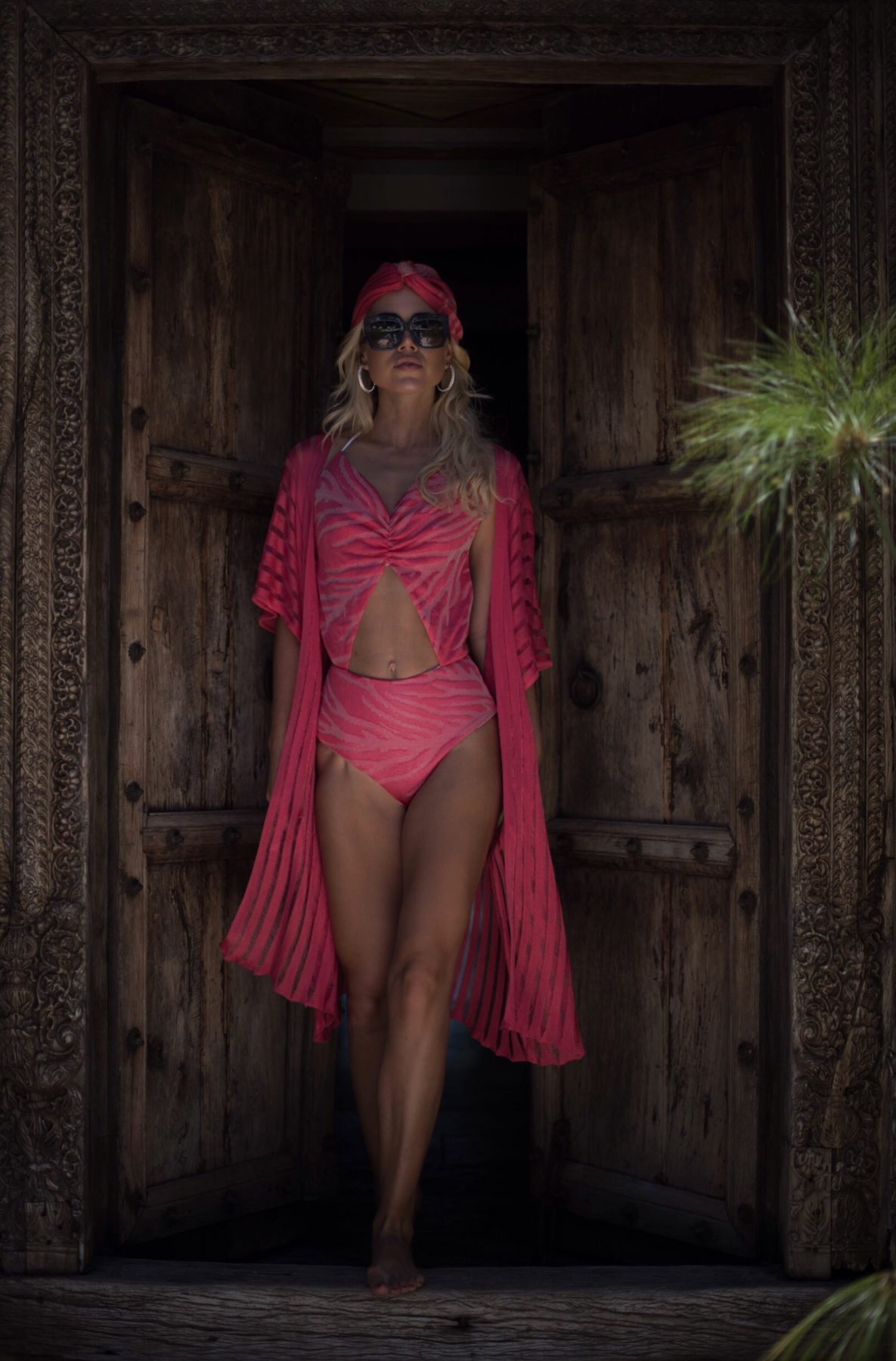 I'm wearing an outfit by Kukhareva London
To shop the move towards moderation this season look to the creations of major players like Victoria Beckham, Versace, Prabal Gurung and Brandon Maxwell, as well emerging names like jewellery and kaftan designer, Rebecca De Ravenel, and the surprisingly wearable turban designs of Julia Clancey.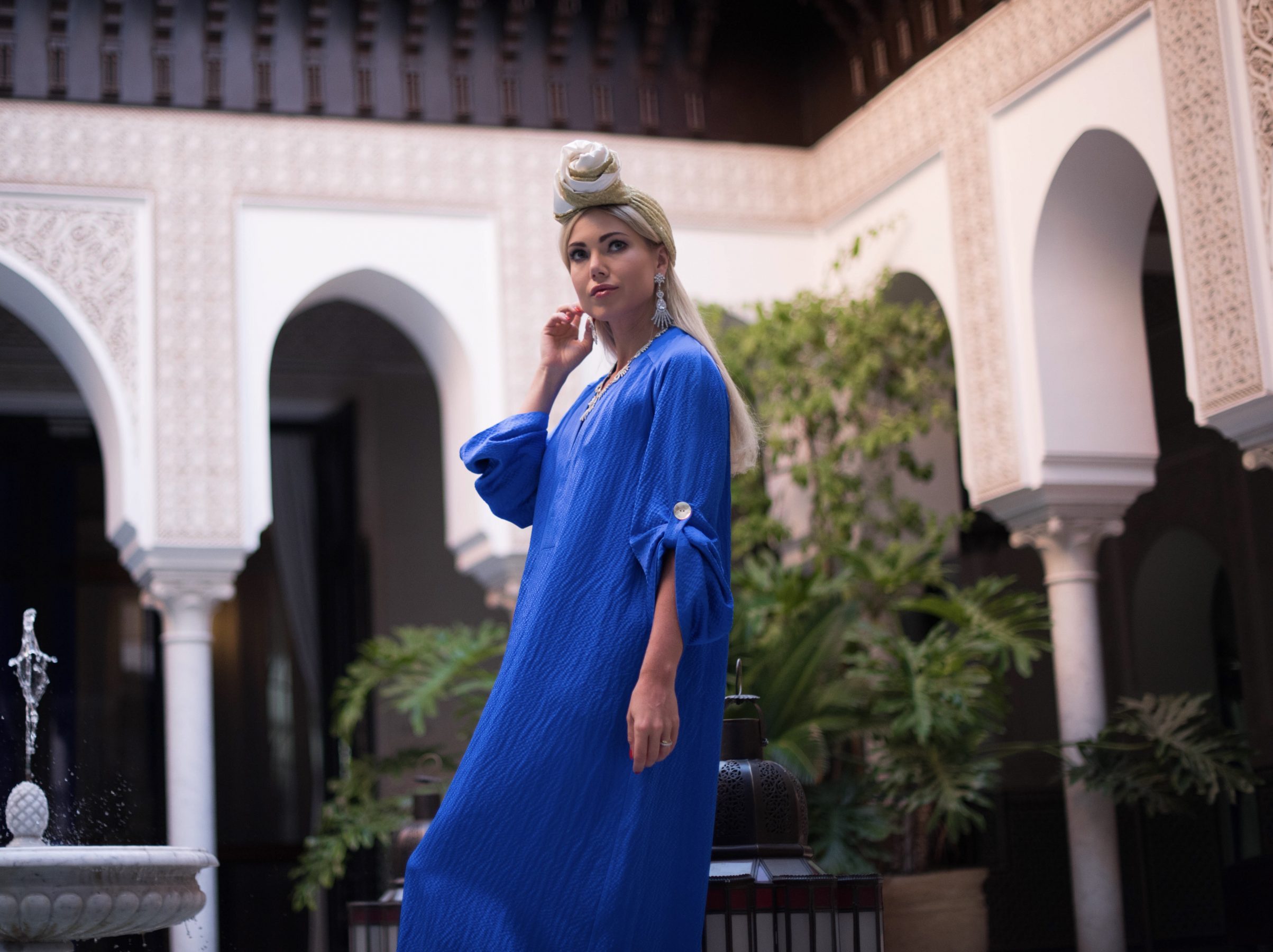 I'm wearing Rebecca De Ravenel dress, available at MatchesFashion.com
Written by Thea Carley